Updated April 2018
Healthcare careers are often some of the most rewarding jobs on the planet. Not only do you get to help people on a daily basis, but your expertise is often in heavy demand, and you can receive very good pay for your unique skills and certifications. It is hard to come up with another industry that offers so many benefits.
However if you are remotely squeamish then there is one huge caveat – most healthcare careers involve dealing with blood and other bodily fluids.
Fear not though. Below we have compiled a list and overview of our choice of 6 excellent careers in Healthcare which don't involve blood.
Top Healthcare Careers That Don't Involve Blood;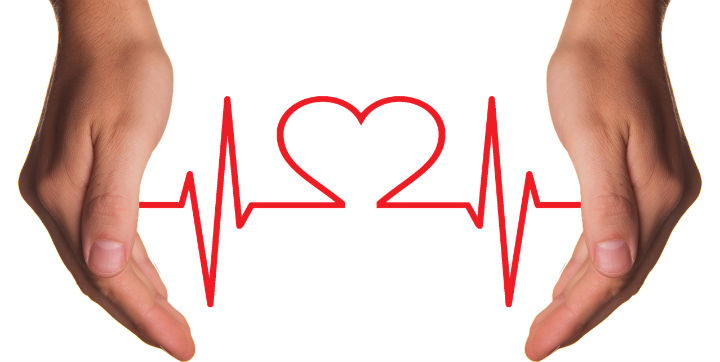 1. Physical Therapy Assistants
Physical Therapy Assistants or PTA's, perform a wide range of duties under the supervision of a physical therapist. Most of the time, the therapies, and exercises physical therapists prescribe for their patients are aimed at improving their mobility or helping them recover from a specific injury or illness. Physical Therapy Assistants not only assist patients with their therapy, but they also perform some tasks that help make things run more smoothly for the Physical Therapist in charge. For example, they may help set up treatment areas or educate patients and their families on how to continue recovery at home. Because the use of physical therapy is expected to increase along with our aging population, the Bureau of Labor Statistics predicts heavy growth in this field. Specifically, employment for PTA's is expected to surge by over 30% between 2016 and 2026 resulting in 42,700 new jobs.
2. Occupational Therapy Assistant
Occupational Therapists provide various treatments that help patients recover from illnesses or injuries and to perform tasks related to daily living. Meanwhile, Occupational Therapy Assistants help out in this effort – by assisting patients with therapy under the supervision of an Occupational Therapist and by performing various administrative tasks.
As the Bureau of Labor Statistics reports, the use of occupational therapy is expected to increase as the baby boomer population continues to age. Meanwhile, Occupational Therapists might hire more assistants overall to increase the number of patients they can take.
3. Ultrasound Technician
While ultrasound is most often associated with pregnancy, ultrasound imaging is used in a growing number of ways, which translates to good job opportunities for the future. Ultrasound Technicians / Diagnostic Medical Sonographers are responsible for operating equipment that produces and record images or conduct tests. These images are then used by Physicians to make a diagnosis. Most people are familiar with the role of an Ultrasound Technician as it relates to pregnancy, but sonograms are also used to examine breast tissue, brain and spinal cord and muscles, ligaments, tendons and joints and organs in the abdominal cavity.
4. X-Ray Technician
X-Ray Technicians (also known as X-Ray Technologists or Radiologic Technologists) use cutting-edge imaging methods to visualize the inside of the human body. The pictures they create help physicians to diagnose and treat illnesses or injuries with great accuracy. Technicians have a unique opportunity to work with some of the most exciting and groundbreaking medical machinery available. They also get the satisfaction of assisting and supporting patients, including those who are nervous or in pain.
5. Pharmacy Technician
Pharmacy Technicians help Pharmacists dispense prescription medication to customers or health professionals. Pharmacy Technicians work in pharmacies, including those found in grocery and drug stores, and in hospitals. Most work full time, but many work part time. Becoming a Pharmacy Technician usually requires earning a high school diploma or the equivalent. Pharmacy Technicians typically learn through on-the-job training, or they may complete a post secondary education program. Most states regulate Pharmacy Technicians, which is a process that may require passing an exam or completing a formal education or training program.
6. Massage Therapist
A career in Massage Therapy allows them to help people in a meaningful way with a high degree of personal contact. Massage Therapy provides an opportunity to express very positive values about caring and well-being in a way that is both personally and professionally rewarding. There is no such thing as a standard massage therapy practice. One of the reasons individuals choose this profession is because of the flexibility it offers in terms of work hours, independence, and choice of practice locations and types.
7. Medical Billing and Coding
Medical Billing and Medical Coding are separate roles but part of the one system. Medical Billers and Coders typically work in a healthcare environment such as hospitals, clinics and physicians offices and are responsible for ensuring the correct treatment codes are assigned to invoices according to the requirements of each specific insurance provider. It is possible to become a Medical Biller and Coder through work experience and without obtaining a formal qualification. However it is generally advisable that any interested candidate should at least seek an associates degree from an accredited school to maximize career opportunities.
Web Source References:
http://www.thesimpledollar.com/10-booming-blood-free-healthcare-jobs/
http://www.allalliedhealthschools.com/health-careers/medical-imaging/ultrasound-technician-training/
http://www.innerbody.com/careers-in-health/how-to-become-an-x-ray-technician.html
http://www.bls.gov/ooh/healthcare/pharmacy-technicians.htm