Although not often a primary consideration of most job hunters, a stressful workplace can lead to job dissatisfaction and be a primary cause of high turnover for employers. Among the many attractions the healthcare field offers are stable salaries which are often above average as well as opportunities for both career longevity and advancement. However the healthcare and medical industry can be a stressful working environment.
Stress can usually be caused in the workplace through needing to make decisions quickly, or via high energy or incredibly pressurized environments, difficulties of working as part of a team, irregular working hours or long shifts, or physically demanding work – all scenarios which are highly prevalent in the healthcare industry.
If you are interested in working in healthcare but do not wish to deal with significant stress in your job in a daily basis here are 7 examples of relatively stress free healthcare careers: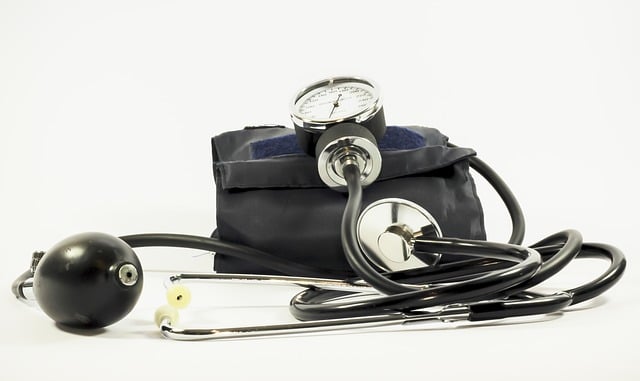 1. Medical transcriptionist
Medical transcriptionists sometimes referred to as healthcare documentation specialists, listen to voice recordings that physicians and other healthcare workers make and convert them into written reports. They may also review and edit medical documents created using speech recognition technology. Transcriptionists interpret medical terminology and abbreviations in preparing patients' medical histories, discharge summaries, and other documents.
Visit our Medical Transcriptionist salary guide to learn more about salaries and jobs growth for this career.
2. Pharmacy Technician
Pharmacy technicians are responsible for handling all aspects of the prescription fulfillment process and assisting the pharmacist with day-to-day operations. Aspiring pharmacy techs can complete a one-year diploma or certification program at a pharmacy technician school or a two-year associate degree program. Pharmacy technicians work under the direction of a licensed pharmacist to dispense medication and provide information to customers. Pharmacy technicians typically work behind a pharmacy counter at a drugstore, grocery store, hospital, nursing home or another medical facility. This position involves working with pharmacists, patients and occasionally with pharmaceutical reps.
Our Pharmacy Tech salary guide provides greater detail on average salaries and jobs growth for this career.
3. Laboratory Technician
One of the highest areas of growth in the health industry is in the area of laboratory technicians. As more ways of treating disease and other health care issues are found, more people with this specialty are needed. This career path has become more specialized as new care and treatment options are found, so the opportunities for growth will only improve. Technicians have an important role as they perform many of the tests ordered during treatment by physicians and other caregivers in medical and hospital facilities. They primarily examine and study bodily fluids and cells. The work is always done in temperature controlled environments and is fast-paced, pleasant work aimed at helping others.
4. Physical Therapy Assistant
Physical therapist assistants sometimes called PTAs, and physical therapist technicians work under the direction and supervision of physical therapists. They help patients who are recovering from injuries and illnesses regain movement and manage pain. Most physical therapist assistants and aides work in physical therapists' offices or hospitals. Physical therapist assistants and aides are frequently on their feet and moving as they set up equipment and help care for patients.
Visit our PTA salary guide to learn more about salaries and jobs growth for this careers.
5. Occupational Therapy Assistant
Occupational therapy assistants help patients develop, recover, and improve the skills needed for daily living and working. Occupational therapy assistants are directly involved in providing therapy to patients; occupational therapy aides typically perform support activities. Both assistants and aides work under the direction of occupational therapists.
Learn more by visiting our OTA salary guide.
6. Dental Hygienist
Dental hygienists are often the first people patients meet in dental practices. The work is fulfilling for those that like to meet people and multitask well. Their duties are often varied and directly support the dentist. Typical areas of responsibility include assisting the dentist with patient care, as well as properly caring for surgical instruments and office management. Some of the specific responsibilities vary, but this career is rewarding and never boring. Growth expectations continue to be steady for this choice.
Visit our Dental Hygienist salary guide to learn more about this career choice.
7. Audiologist
Audiologists gain their rewards through knowing they help people to regain hearing or prevent hearing loss. They have the training and skills to work with people who have all sorts of hearing and ear-related problems. Their field of expertise deals with many issues within all age groups involving symptoms of hearing loss and another auditory, balance and related problems. Working conditions are optimal. The work settings are professional, and growth for this area is considered among the highest in the health care field. Audiologists use a wide array of computer and technical equipment to evaluate and diagnose ear or balance disorders.
Anyone getting into medicine knows just how unhealthy stress can be, and yet it seems to be a pervasive fact of life for medical professionals. But it doesn't have to be that way.
Web Source References:
http://healthcare.careercast.com/article/top-10-least-stressful-health-care-careers
http://www.learnhowtobecome.org/pharmacy-technician/
http://www.bls.gov/ooh/healthcare/medical-transcriptionists.htm