To provide the best care and support for a patient a healthcare provider needs not just to be excellent at their job, but to also have understanding and empathy for the patient they are caring for. This article provides a list of concerns from a patients perspective.
A version of this article first appeared on Partnership For Healthcare.
---
You and your healthcare provider are part of the one team with the same objective and it is important that you work together for the benefit of your health.
Depending on the nature of your ailment you may be attending either your physicians office, outpatient clinic or hospital. During your visit you may come into contact with numerous members of the healthcare team and you should be prepared for this and any questions you may have for each healthcare role from your primary healthcare practitioner to the healthcare assistants and healthcare support teams.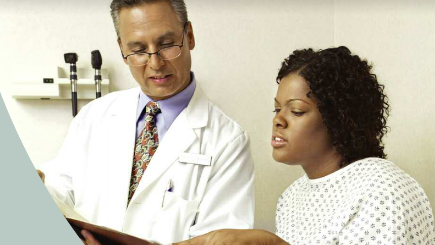 For example, if you have a wound or are post surgery the physicians assistant or medical assistant may have more time to demonstrate how to change dressings, if you are recovering from an injury it may be the physical therapist assistant who will spend most time demonstrating the nature of any exercises you need to do.
Also remember you may need to provide details of insurance cover etc – if you have any queries relating to this you should prepare them for the medical secretary or medical billing and coding department.
Before your next visit with your healthcare provider:
It is helpful to bring a list of any questions or concerns you have.
List any medications you are currently taking. This list should include prescription and non prescription medication, vitamins and supplements.
Bring a friend for support if you feel the need.
During your visit:
Address any questions or concerns you may have with your healthcare provider.
Provide details of your illness or injury, especially any recent changes you have noticed.
Your healthcare provider will require details of any allergies you have, especially to medications as well as food, pollen, etc.
Talk to your doctor about any health issues in your family history.
Tell your doctor or nurse if you are being treated by other doctors.
Ask questions you may have about medication, treatments and test results.
Take notes to help you remember any specific instructions from your healthcare provider.
Some questions to ask at your next doctor's appointment:
If you are prescribed a new medication: What is the name of the medication, and how do you spell it? Why do I need it? When/how do I take it? Can I stop taking it if I feel better? Are there any side effects, and what should I do if they occur?
If you have been diagnosed with a condition: How can I learn more about my condition? What are my treatment options? Is there anything I can do to ease my symptoms?
If you have been recommended treatment: What are the various forms of treatment available for my condition, and why do you recommend this one? How long will treatment take? Are there any side effects, and what can I do if they occur? Is it covered by my health insurance?
If you require tests: How can I prepare for the test? What are the benefits and risks of having this? Are there any side effects, and what can I do if they occur? When can I expect results? How can I follow up?
Before leaving the doctor's office: Do I need to schedule a follow-up appointment?
Click here to download a pdf guide on this topic.